June 3, 2020
The World's Best Cookies
Posted by: Deana Politis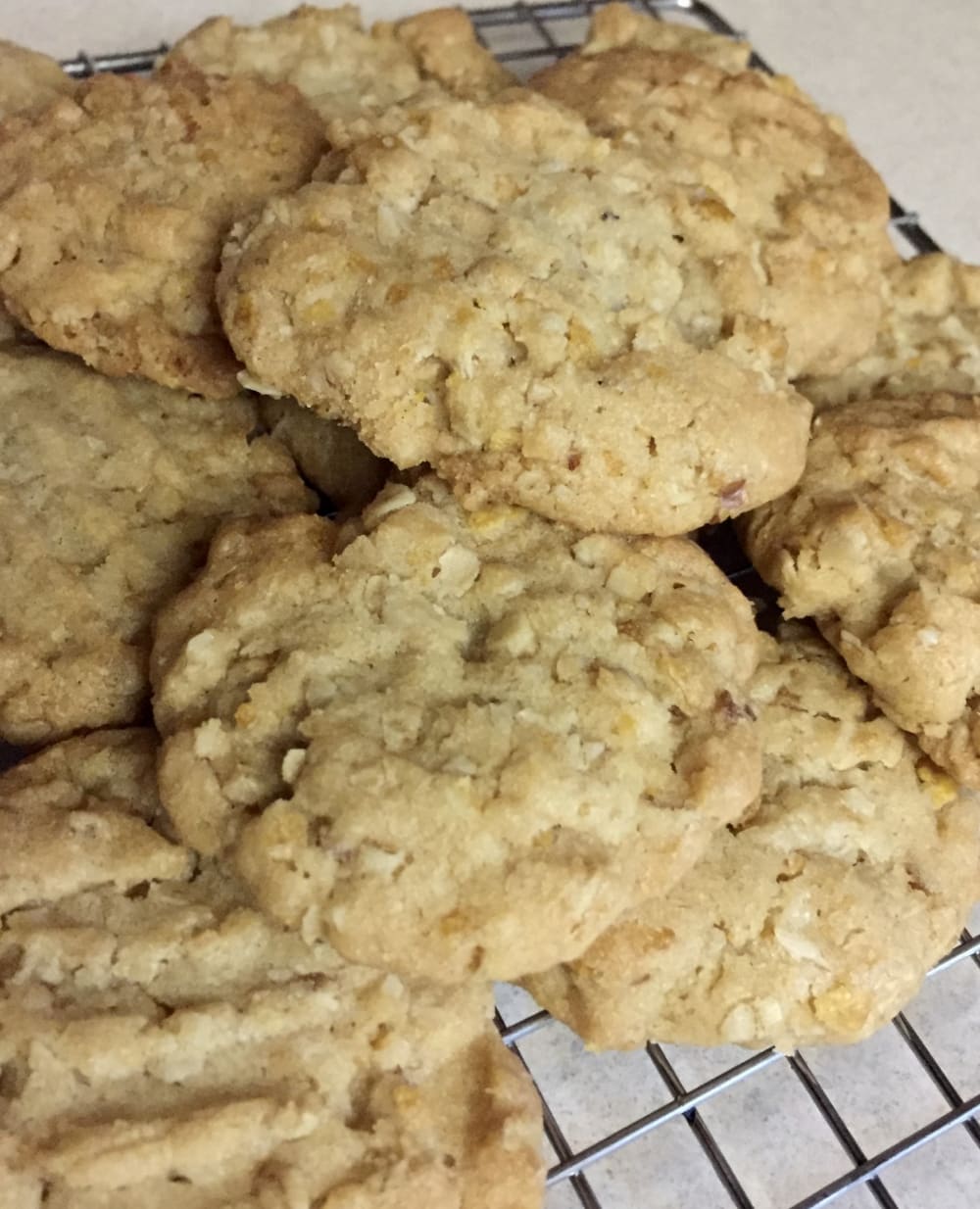 I enjoy baking and it is always a pleasure to bake cookies for our guests. Here is one of my favorite recipes and a guest favorite too.
The World's Best Cookies
1 cup butter
1 cup sugar
1 cup brown sugar, firmly packed
1 egg
1 cup canola oil
1 cup rolled oats, regular
1 cup crushed cornflakes
1/2 cup shredded coconut
1/2 cup chopped pecans
3 1/2 cups all purpose flour
1 teaspoon baking soda
1 teaspoon salt
1 teaspoon vanilla extract
Cream together butter and sugars until light and fluffy. Add egg and vanilla, mixing well; then mix in the oil. Add oats, cornflakes, coconut and pecans, stirring well. Add the flour, soda, and salt. Mix well.
This is a moist dough so I like to refrigerate it before baking. Refrigerate for an hour.
Preheat oven to 325 degrees. Form dough into small balls. Place on an ungreased cookie sheet. Flatten with a fork dipped in water. Bake for about 12 minutes. Allow to cool on cookie sheets.
Enjoy!
This recipe is from "San Francisco A La Carte" cookbook.