January 12, 2020
Stay with us and save on tickets to the Oregon Shakespeare Festival
Posted by: Deana Politis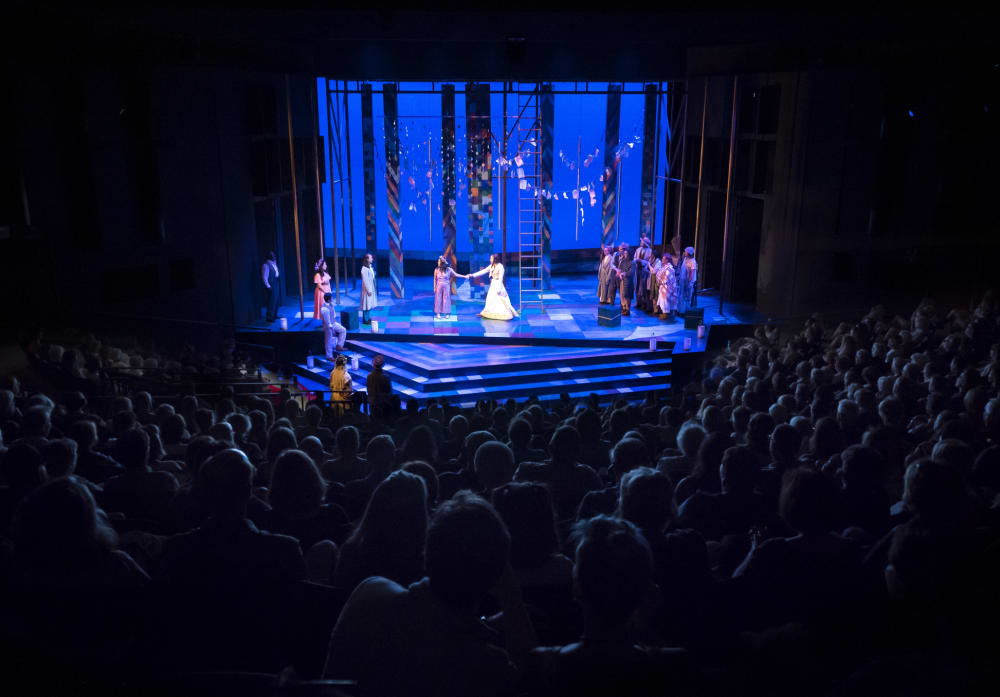 Reserve with us and enjoy a huge savings on your Oregon Shakespeare Festival tickets. We have partnered with the Festival to offer $50.00 tickets to our guests. This applies to the best seats available and begins February 28 thru June 7 and in the Fall beginning September 1 thru November 1.
How much of a savings is this? A guest recently ordered 8 tickets for $400. He saved $451 off regular price.
The 2020 season has so much to offer with world premieres of The Copper Children and Confederates to A Midsummer Night's Dream and the Tempest by William Shakespeare. Poor Yella Rednecks, the sequel to Vietgone, is sure to sell out.
Other shows include Peter and the Starcatcher (based on the novel by Dave Barry and Ridley Pearson), Bring Down the House, Everything That Never Happened and more!
Call us at 800-915-8899 to reserve your spacious king room and order your tickets too!
All of our guests enjoy a complimentary three course breakfast.
We look forward to having you stay with us.