August 1, 2018
Our newest family member, Sunny Cat
Posted by: Deana Politis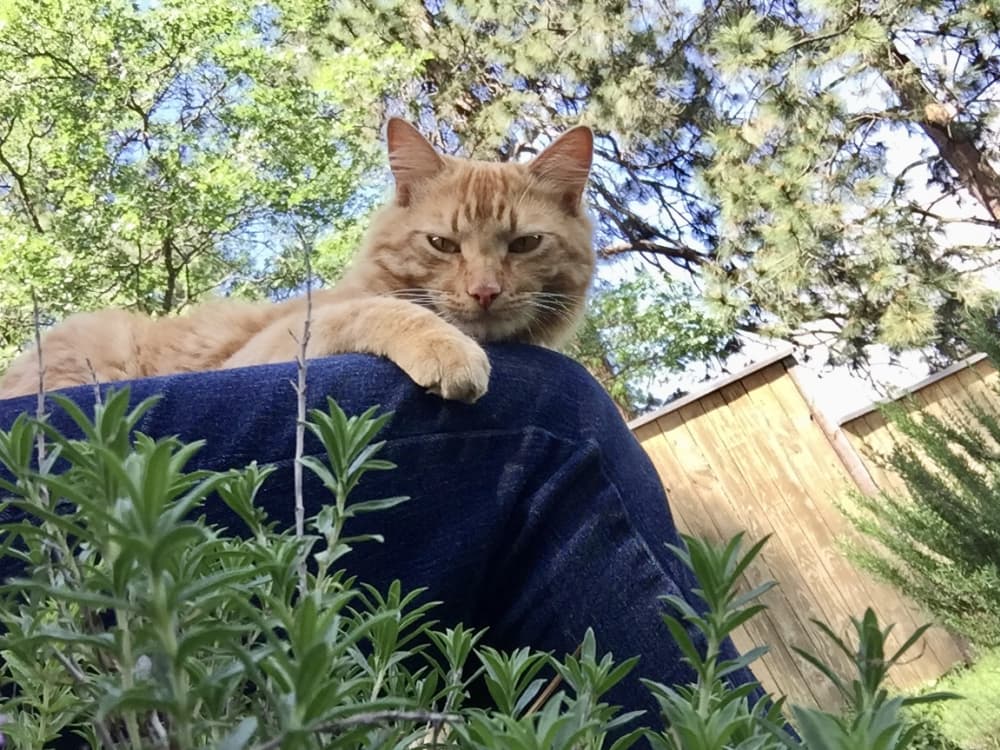 Two years ago we said goodbye to our beloved cat, Buster. He was an important part of our family but also a part of the lives of our guests. We still miss Buster, but we recently decided to rescue a cat from our local shelter.
It had been 19 years since we visited the shelter and it took a few visits to find our new cat, Sunny. We didn't go in search of an orange tabby but, instead, for the "right cat".
Sunny has adjusted to life at the inn as if he has always been here. He is two years old, lovable, fun and full of energy. Just like our Buster, Sunny is not allowed in the inn due to guest allergies. So, if you have allergies, there is no need to worry.
Sunny looks forward to meeting our guests, and we look forward to seeing you this season.