March 19, 2019
In the Kitchen with Deana - Gluten Free Peanut Butter Cookies
Posted by: Deana Politis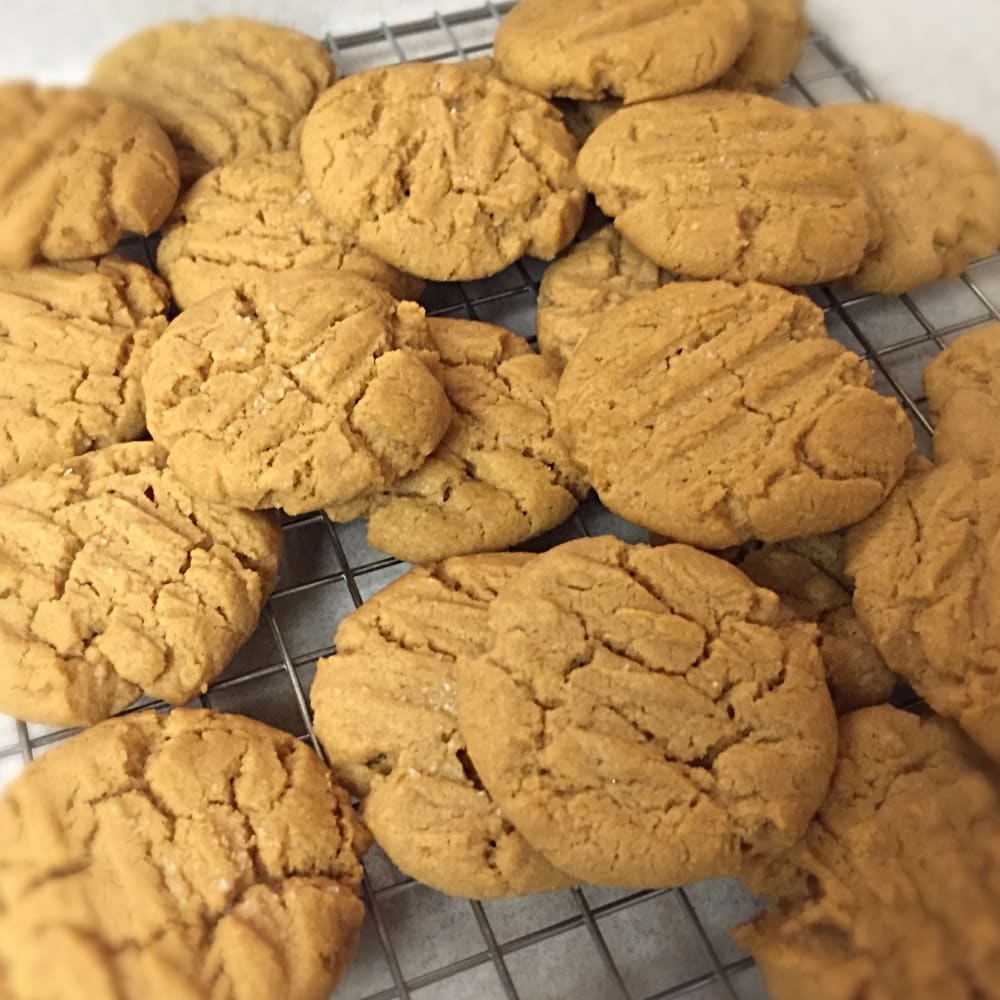 Homemade cookies are a big part of our inn. Guests look forward to the cookie of the day!
This gluten free peanut butter cookie recipe has been enjoyed by everyone (even those who are not gluten free). I hope you have fun making this recipe.
1 cup of peanut butter
3/4 cup of sugar (I used half white sugar and half coconut sugar for richer flavor)
1 teaspoon vanilla
1/2 teaspoon baking soda
1 egg, lightly beaten
Sea salt to sprinkle on top of the cookies
Preheat your oven to 350 degrees
Mix the peanut butter, sugars, baking soda, vanilla and egg together until well blended.
Use an ungreased cookie sheet and measure out one tablespoon per cookie.
Flatten with a fork and sprinkle with the sea salt.
Bake for 10-15 minutes.