July 30, 2016
In the Kitchen with Deana - Cherry Chocolate Chip Pecan Cookies
Posted by: Deana Politis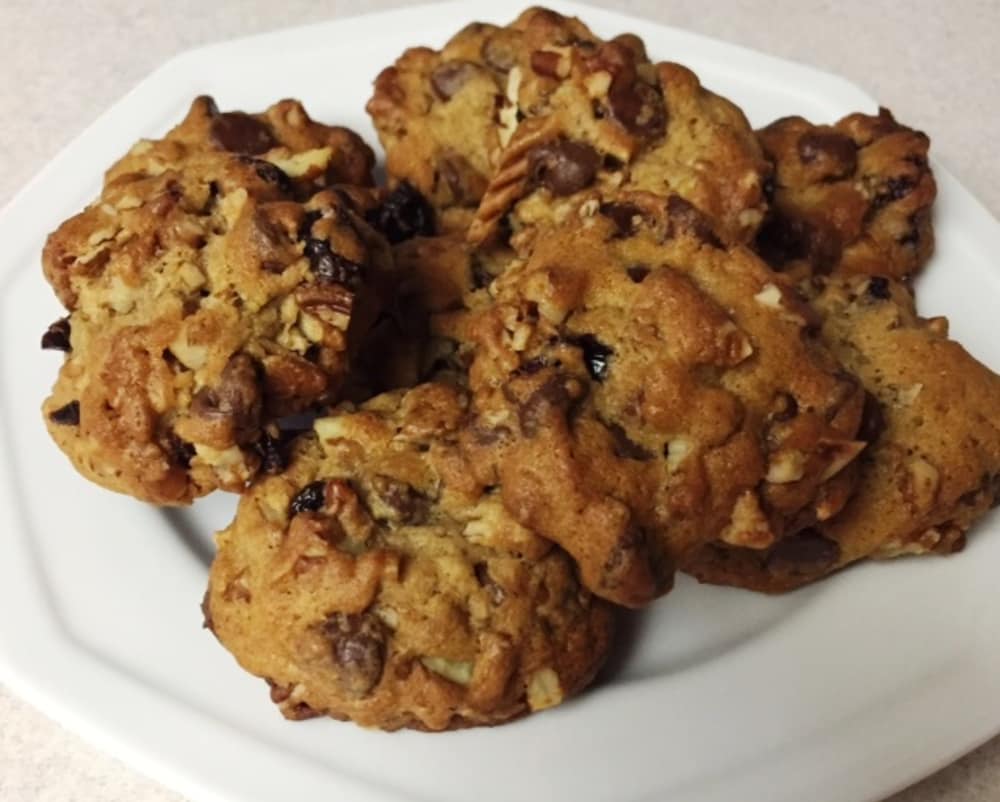 Our guests look forward to my homemade cookies which I bake each day. My most requested recipe is for my cherry chocolate chip pecan cookies, so I thought I'd share the recipe with the readers of my blog.
Here are the ingredients:
1 1/4 cups all purpose flour
1/2 teaspoon baking soda
1/8 teaspoon salt
3/4 cup brown sugar
1/2 cup unsalted butter at room temperature
1 teaspoon vanilla extract
1 egg
1 1/2 cups semisweet chocolate chips
1 1/2 cups chopped pecans
1/2 cup chopped dried cherries
Mix together the dry ingredients.
Beat the butter, brown sugar and vanilla in a bowl. Beat in the egg. Add the flour mixture and mix until incorporated. Stir in the chocolate chips, pecans and cherries.
I usually refrigerate my dough for at least an hour.
Preheat your oven to 375 degrees. Bake for about 12 minutes.
I hope you will have a chance to make these yummy cookies.