August 21, 2019
Explore the Bear Creek Wine Trail
Posted by: Deana Politis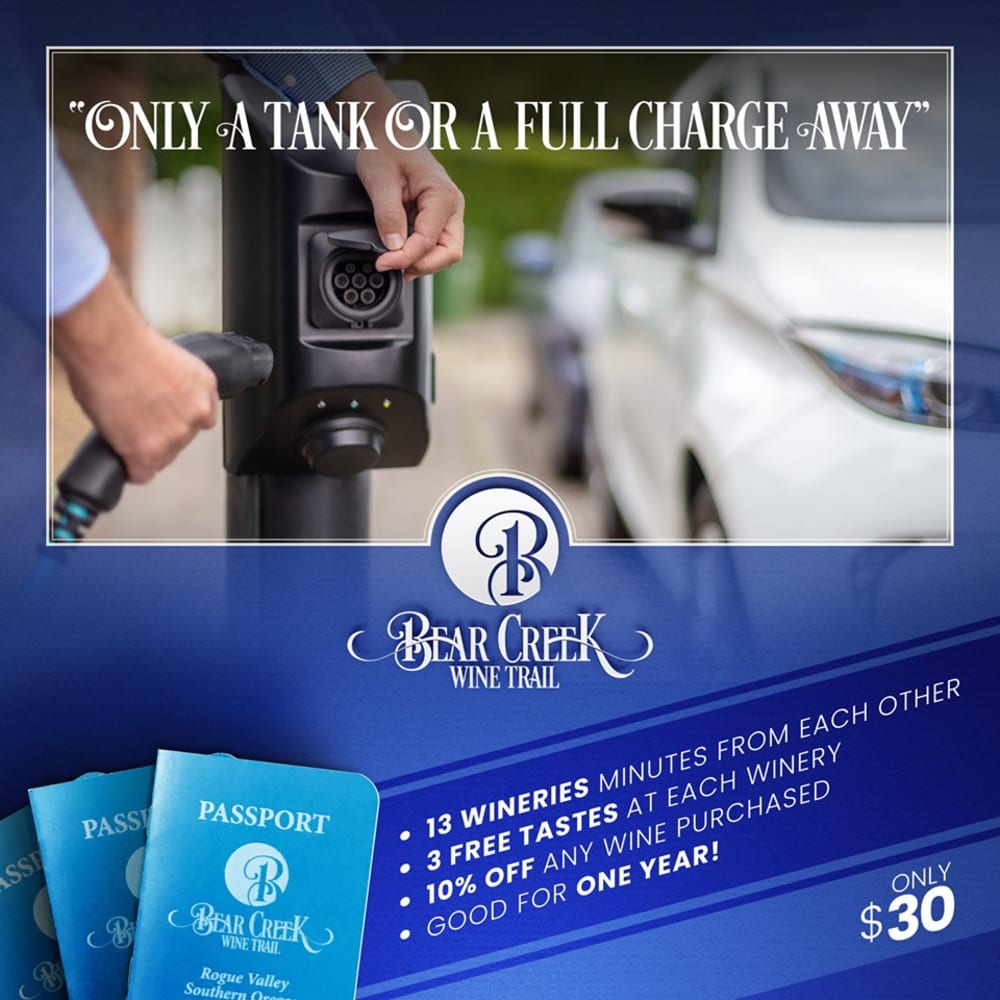 Whether you have the entire day to go wine tasting or just a few hours before an evening at the theatre, the Bear Creek Wine Trail has something for everyone.
The Wine Trail is comprised of 13 wineries all located within minutes of each other. If you purchase their "Passport", you can enjoy 3 tastes at each winery and 10% off of any wine purchased. The Passport is good for a year so you can use it over several days. Many of our guests visit us twice a year, so they will use their Passport during both visits. Stop by one of the 13 member wineries to pick up your Passport.
This is a great way to experience our local wineries!