May 13, 2017
'All Night Strut' at the Oregon Cabaret Theatre
Posted by: Deana Politis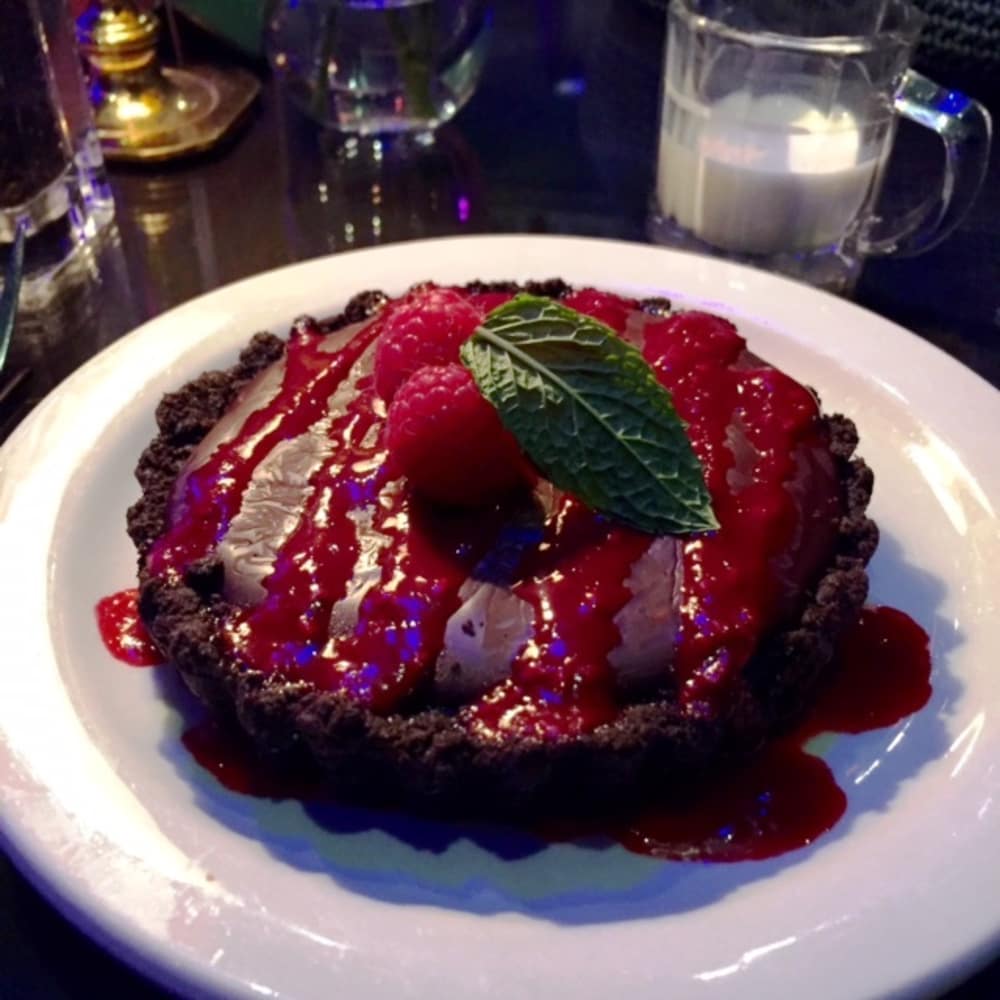 We recently had a chance to see The All Night Strut at the Oregon Cabaret Theatre. The Cabaret is housed in the Old Pink Church in downtown Ashland. It is a quaint, comfortable venue. This season they are offering 5 shows plus some one night only events.
The All Night Strut features music from the 1930's and 1940's. The cast of four did an amazing job performing songs like "In the Mood" and "I'll Be Seeing You". It is a high energy show with lots of music, singing and dance.
The Cabaret offers a full dinner so you can enjoy dinner and the show. We attended a matinee performance and decided on dessert and coffee which is served at intermission. I loved the chocolate raspberry tart. Don's favorite is the Dick Hay ice cream pie which is always on the menu. It is named after Dick Hay of the Oregon Shakespeare Festival. Both of our desserts were delicious!
We highly recommend seeing this show which runs through June 25.
Tickets can be ordered on their website at www.oregoncabaret.com