About the Inn
Romeo Inn has a long tradition of hospitality at its best. We strive to give each guest the best possible getaway. Over the years, we have been featured in many travel guides and now enjoy guest reviews on TripAdvisor, Facebook and Google.
City of Ashland PAN #96-024
---
Our Cat Buster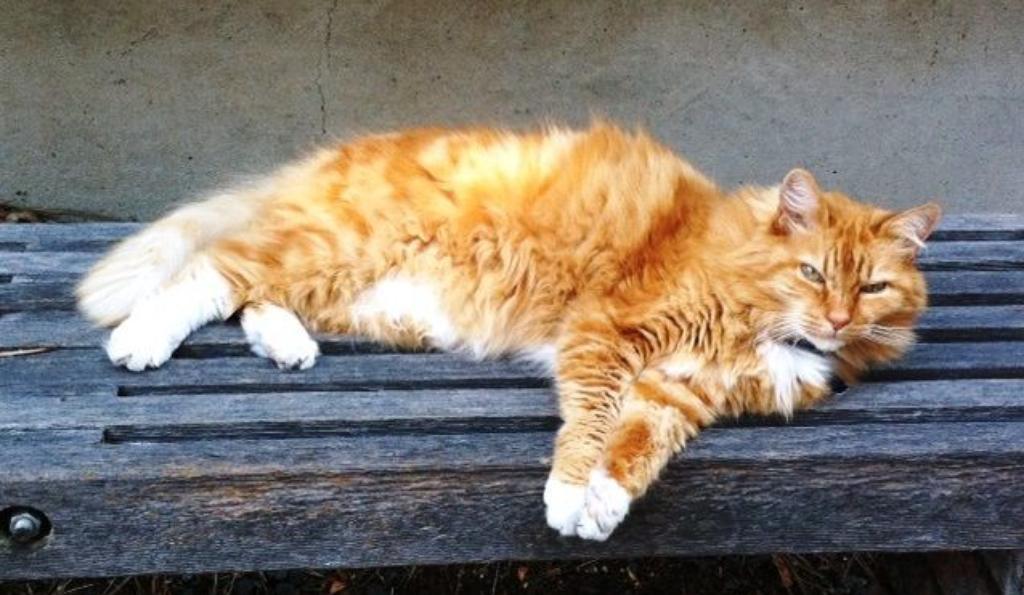 In memory of our dear Buster who we lost May 25, 2016 at the age of 18. We miss you Buster!
Comments from our Guests
Nobody does it better.
Kathleen and Mark
You have thought of everything. The Romeo Inn is as close to perfect as any place can be.
Nancy and Pete
Hi guys. Well I just wanted to say I had a great stay at your Inn. There was a few stressful days of meetings, but I felt quite relaxed due to your kind hospitality and warm accommodations. Checking out your web site to recommend it to my grandmothers friends. Hope to see you next year. Thanks for the yummmmy banana French toast!
Suzanne
Deana & Don,
We wanted to share our long-standing opinions on you and the inn with other visitors to this site.
It took stays in several places over the years to convince us that the Romeo Inn, despite its ambiguous name, was our clear first choice as a place to stay in Ashland. In terms of quiet, comfortable, spacious and well-maintained accommodations, we've found nothing to match the inn. We're still trying to figure out how you maintain such an unhurried and personable atmosphere while all the minutiae of running a top-rated inn are getting done (by magic?). Many thanks for letting us thoroughly depressurize at your home. The combination of OSF, Ashland and the Romeo Inn can't be beat.
Best Wishes,
Ellen & John
More Comments:
A hidden gem
We appreciate the large guest rooms with lots of space
Thanks to your efficient staff our room was refreshed while we were enjoying breakfast!
Pure comfy luxury. Innkeeping at its best.